27- OSD Part1 - Network Access Account
Network Access account is required and used by client machines for Operating System Deployment and Software Distribution. Create a user in Active Directory Users and Computers on your domain controller and name it whatever name you prefer. I will create a user named smsna.
On Sccm console, Administration Workspace > Site Configuration > Sites > Right click on your site and choose Configure Site Components > Software Distribution > Select Network Access Account Tab and enter the account you created.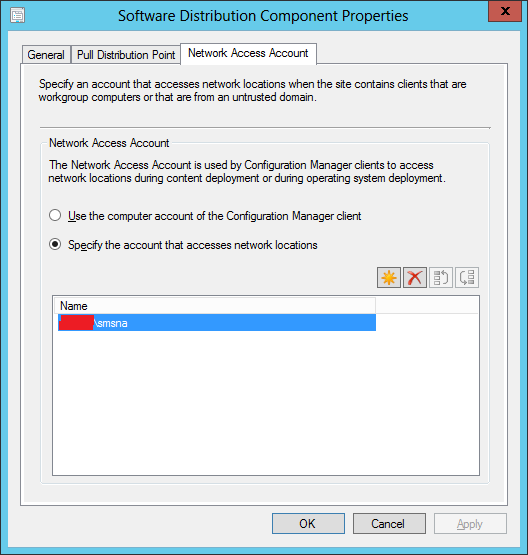 Network Access Account requires "Access this computer from the network" right on the Distribution Points and by default this account has that right. So you don't have to do any further configuration.