I think we finished the hard part. Now we need to do some basic configurations on VCenter server.
1. Create a DataCenter
You might have several locations (Datacenters) and several clusters on each Datacenter (such as IBM, Dell, HP Cluster etc.)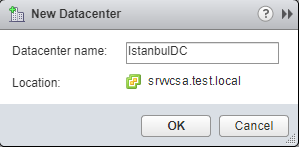 2. Create a Cluster under the Datacenter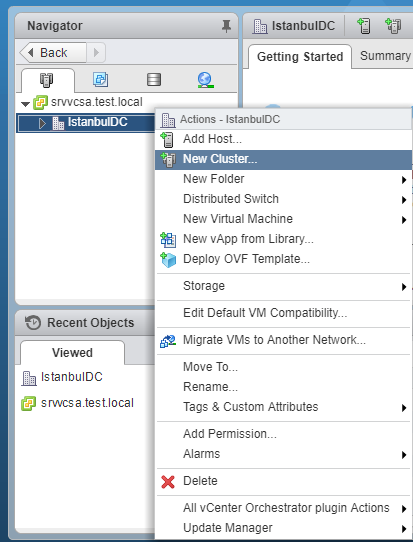 Make sure you DRS and HA is Turned ON
3. Add Esxi Hosts
Now we can add our ESXi hosts into this cluster. You can either use ESXi Host IP Addresses or their dns names. Just make sure you created A host records on your DNS, if you plan to use theri DNS names while adding the ESXi hosts.

Enter the root password for ESXi server
Click Next

 You can either use evaluation license for 60 days or you can install your own licenses. For ESXi Host we install Vsphere license.

 We can configure Resource Pools later

 And complete the wizard.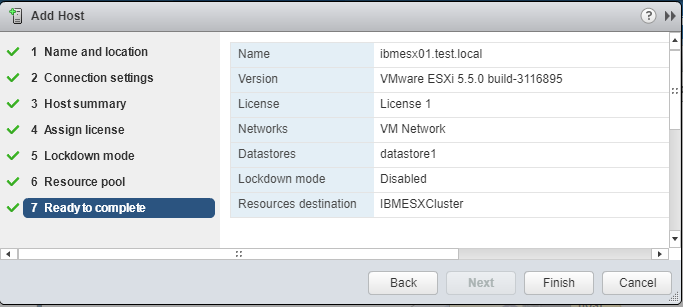 Add remaining ESXi hosts to the Cluster by following the same procedure.
4. Add VCenter License
Now right click VCenter and assign Vcenter License.
 Click the Add button

 Enter the Vcenter License
 Click Next

 And select and click OK to assign the new license we just installed

5. Check NTP Configuration
Select each host > Configure Tab > System > Time Configuration> Make sure NTP Server address correctly entered

In Part9, We will add Datastores (Storage LUNs) to VCSA.