Step 1: Backup CA database and its configuration
Go to Start > Administrative Tools > Certificate Authority Right Click on Server Node > All Tasks > Backup CA 
Select both checkboxes
Enter a Password for Private Key and CA certificate file
Complete the wizard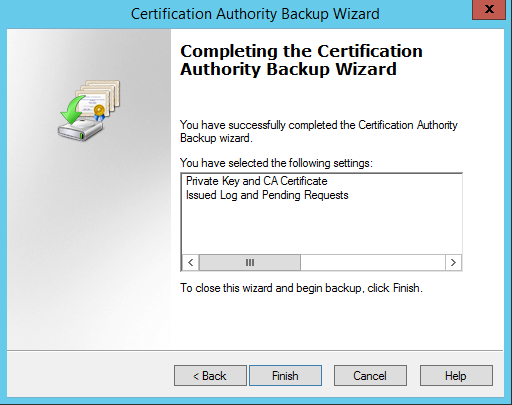 Step 2: Backup CA Registry Settings
Run > type regedit and click OK
Expand the key in following path: HKEY_LOCAL_MACHINE\SYSTEM\CurrentControlSet\Services\CertSvc
Right click on the Configuration key and click Export and Save.
Step 3: Uninstall CA Service From the Old Server
Server Manager> Local Server > Scroll Down and Find Roles and Features > Select Task > Remove Roles and Features and Untick Active Directory Certificate Services > Click Next > Complete the wizard.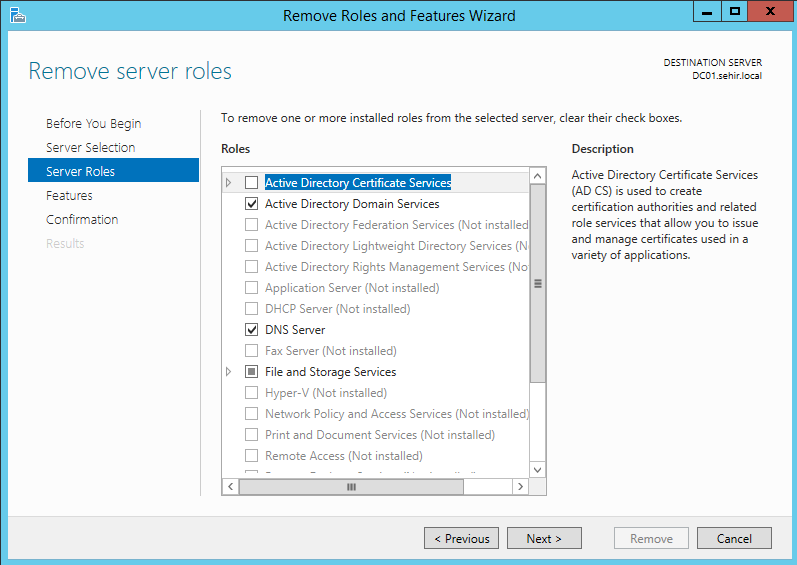 After the the uninstallation Reboot the server.
Step 4: Install CA Role on the New Server
 Start Server Manager > Add Roles and Feature > Next > Next> Select Active Directory Certificate Services> Next > Select > Certification Authority > Complete the Wizard. 
Step 5: CA Post Deployment Configuration
On Server Manager, we can see a pending configuration for CA. Click Configure...
Select Certification Authority
Select Enterprise CA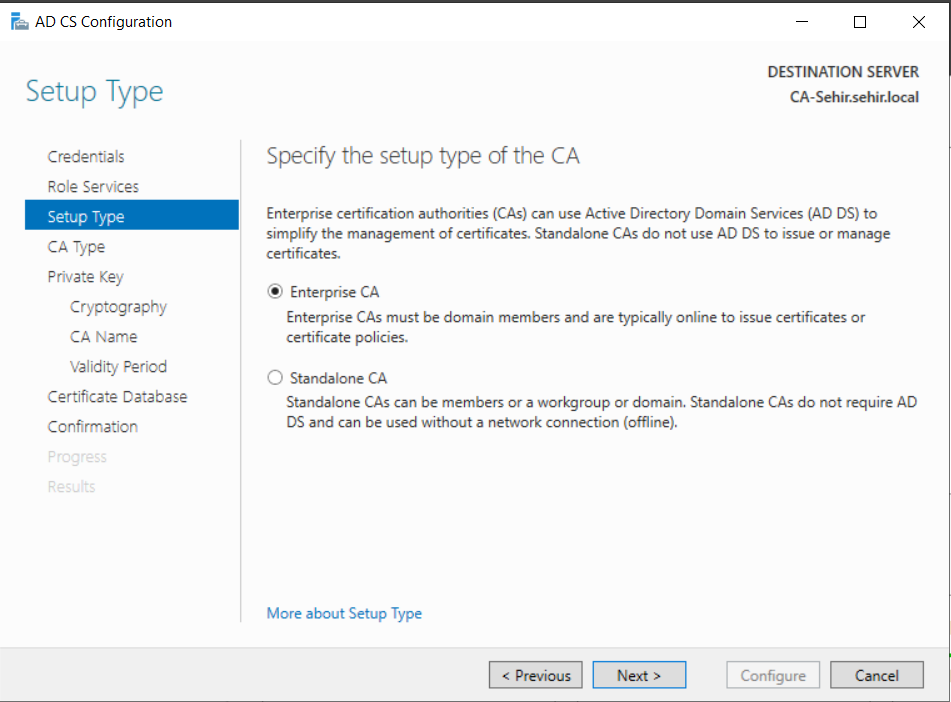 Choose Root CA
Choose Use existing private key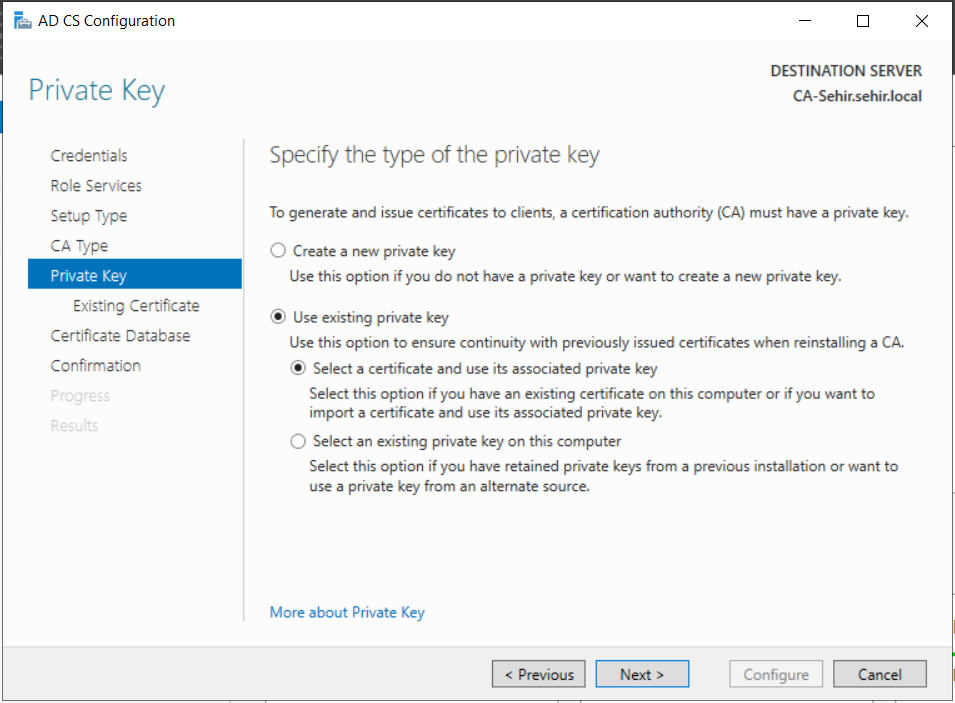 Click Import
Browse the private key file and enter its password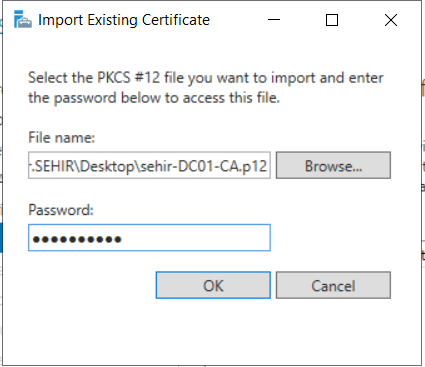 Click Next
Click the Configure button
Step 6: Restore CA Configuration and Registry
Start Certification Authority Console > Right click server > All Tasks > Stop Service

 Right click server > All Tasks > Choose Restore CA

Private Key and Database folder must be in a folder (CABackup), Browse to that folder and cclick Next
Enter private key password
Complete the wizard
Select No. Because we need to modify and merge the registry backup file.
Right click the registry file and select merge
Now we can start the CA Service. The CA configuration will retain the CA name of the former server because of the restore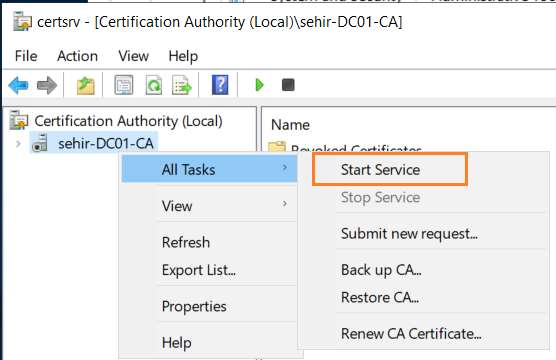 Finally We need to re-issue the certificates we had in the old server. Right Clixk certificate templates > New > Certificate Template To Issue> Select the certificates you need to use