Select each Host > Configure > Storage Adapters >
Click icon number1 as below: To re-scan storage adapters
Click icon number2 as below: To-rescan storage devices and vmfs volumes. 

Select a Host> Storage > Datastores> Add

Select VMFS 
We need to specify a name to the LUNs while adding them. If you enter a named that matches the name on your storage, it will be a lot easier to troubleshoot the problems in the future. I don't mean that the names must be the same but a name that can define the LUN will be helpful for you. So, log on to your storage management system and select the LUN you want to add. Check for the Logical Drive ID.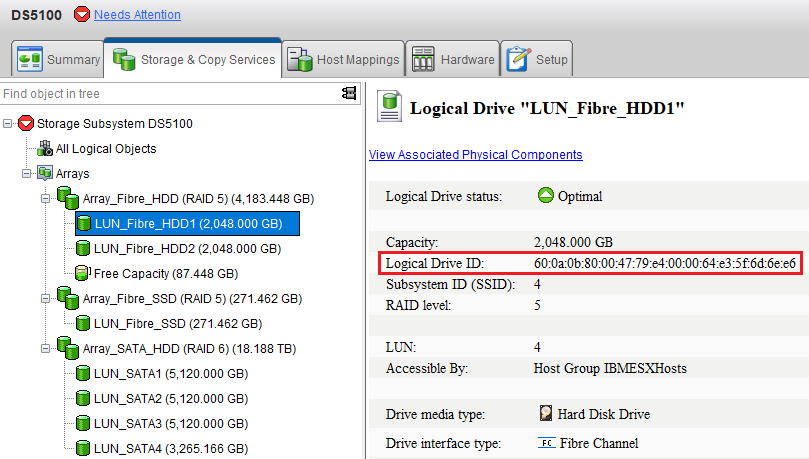 Here, I select the same ID and specify a descriptive name for this datastore.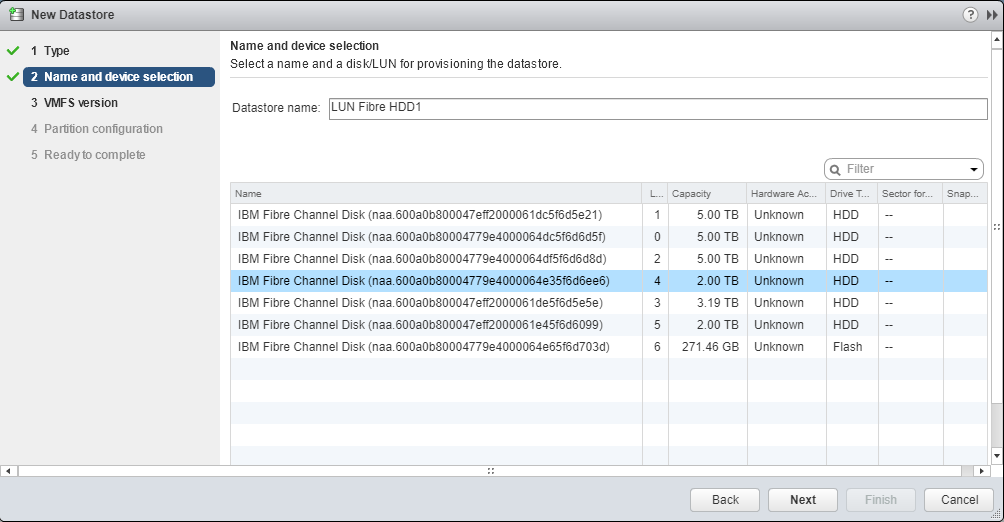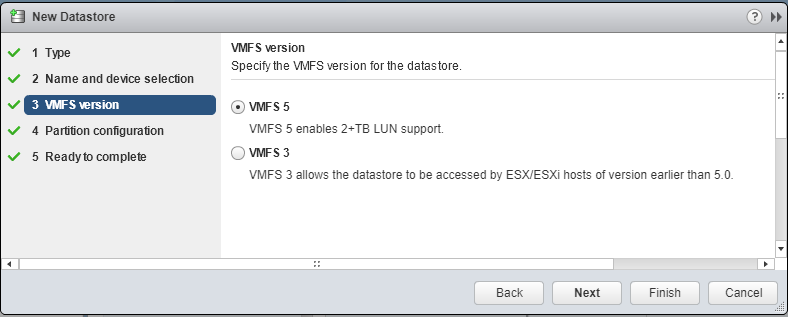 Click Finish and complete the wizard.

The other LUNs can be added on ESXi host by following the same procedure. Once you add the datastores on one of your ESXi Host, these datastores will also be added automatically on your other ESXi hosts. I added my LUNs only on IBMESX01 and We can see that they are added on other hosts as well.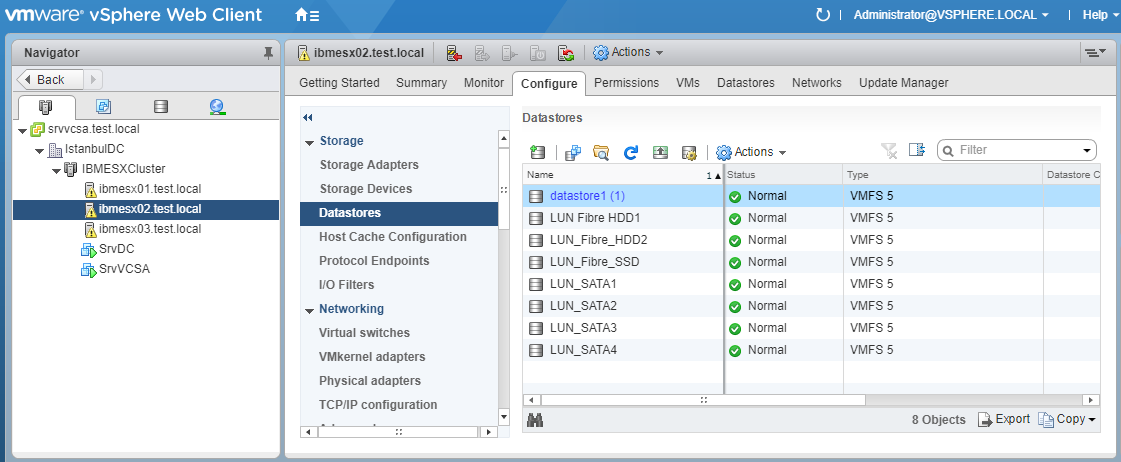 In Part10, We will configure VMotion service.